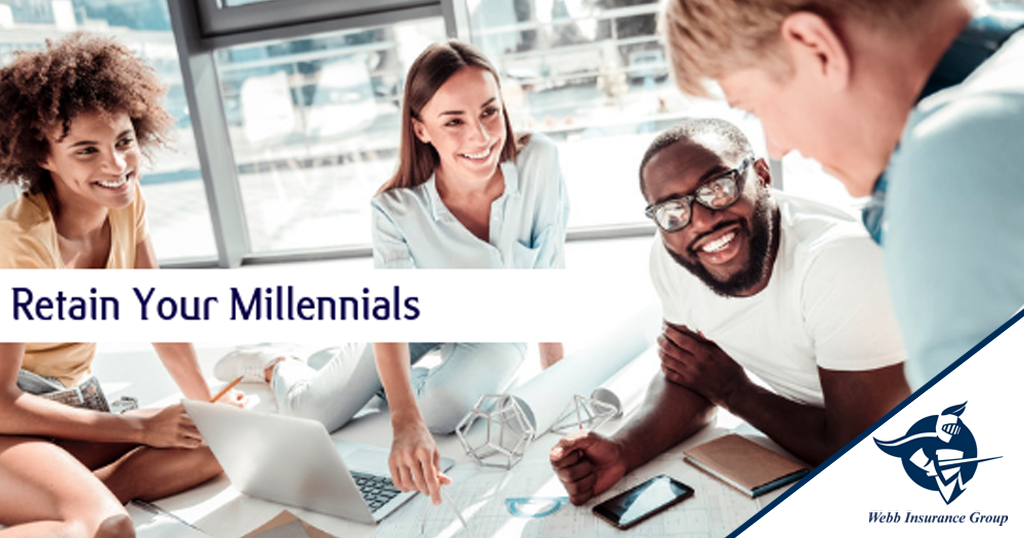 Millennials don't deserve the bad rap they often get, as they have become invaluable components of the workforce.  In fact, they now make up the largest share of the workforce, and up to 20% of leadership roles.  However, they are often motivated differently than previous generations.  In order to retain millennials, they may need to be managed differently.  One of the best ways to keep them around on a long-term basis is to offer a benefits package that addresses what they are most concerned about.
Medical Coverage
Millennials understand the importance of a good health insurance plan, and they are especially interested in features that focus on preventative health measures.  If you want to retain millennials, be sure your insurance plan includes coverage that supports both their physical and emotional well-being.   They also tend to delay parenting into their 30's or 40's, so health benefits that cover fertility treatments, surrogates or special care for infants with disabilities are practical options for this group.  Overall flexibility in their healthcare options is important, so having a good selection of available plans is what millennials want to see.
Benefits That Offer Help With Their Finances
Many young people graduate college with a hefty amount of student loan debt, so they are interested in anything that will help reduce their financial burden.   They gravitate toward companies that offer student loan repayment assistance, and many companies use this benefit to attract the best and brightest new employees.  In addition, millennials appreciate a company match contribution to the 401k, as many hope to retire early but don't believe Social Security will be there for them.
Flexible Working Arrangements
This generation wants control over their daily life, and that includes their working hours.  A great way to attract or retain millennials is to offer flexible work schedules, the ability to work from home, as well as plenty of paid time off so they can enjoy the healthy work-life balance they want.
Pet insurance
While not specifically one of the top three most requested benefits, pet insurance is an attractive benefit to offer to millennials – more than a third of them are pet owners, making them the primary pet-owning demographic.  Vet bills can be expensive and more employers are offering this benefit to their millennial workers, as it ties in to their desire for financial assistance.
Webb Insurance understands these new demands that are being placed on companies to attract and retain the best employees, especially the millennial age group.  We will work with you to develop the best benefits package available within your budget to help you gain an edge over your competition and keep all of your employees within your organization happy.  Contact us at 847-235-6001 or ChrisWebb@insurancebywebb.com to learn more.
For additional information or to ask a specific question, please complete the form below and we will get back to you soon!