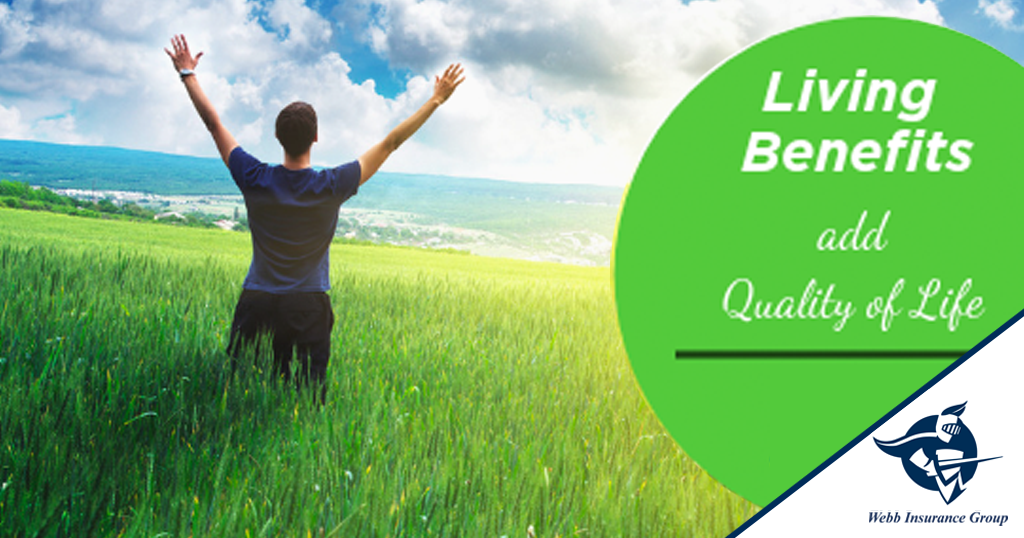 Most people understand the importance of having a life insurance policy in place, to protect loved ones who are left behind in the event of the death of the policy holder.  Providing financial support to a beneficiary is wise financial planning, but there is another valuable policy component, known as the Living Benefits Rider, that people should be aware of, as it allows for additional support while the policy holder is still alive.
What is a Living Benefits Rider?
A living benefits rider is optional coverage that can be added on to a life insurance policy that allows the policy holder to use his or her benefits early in the case of chronic, critical or terminal illness.  Being able to access life insurance benefits after suffering a major stroke or upon diagnosis of cancer can go a long way toward improving quality of life, as it can relieve some of the financial hardships that often accompany these situations, as funds can be used to pay for medical expenses, accrued debt, or even a vacation.
What Illness or Condition May Qualify?
Chronic illness or condition – does not need to be considered permanent, but it must impair the insured in a way that they cannot perform at least two daily life activities such as dressing, bathing or eating
Critical illness or condition –

major heart attack
coronary artery bypass
stroke
invasive or blood cancers
major organ transplant
end stage renal failure
paralysis
coma
severe burn

Terminal illness or condition – which is expected to result in death within 24 months
Policies Vary
The terms of a living benefits rider can vary from carrier to carrier.  The percentage of the total death benefit, as well as the total dollar amount, that is allowed to be accessed early should be considered when choosing a policy.  Webb Insurance advisors listen to each client's specific needs and then determine which of their many insurance carriers offers an option that will meet those needs.
Contact Webb at 847-235-6001 or ChrisWebb@insurancebywebb.com for a customized insurance plan that will offer you peace of mind when you need it most.
For additional information or to ask a specific question, please complete the form below and we will get back to you soon
Additional information referenced here