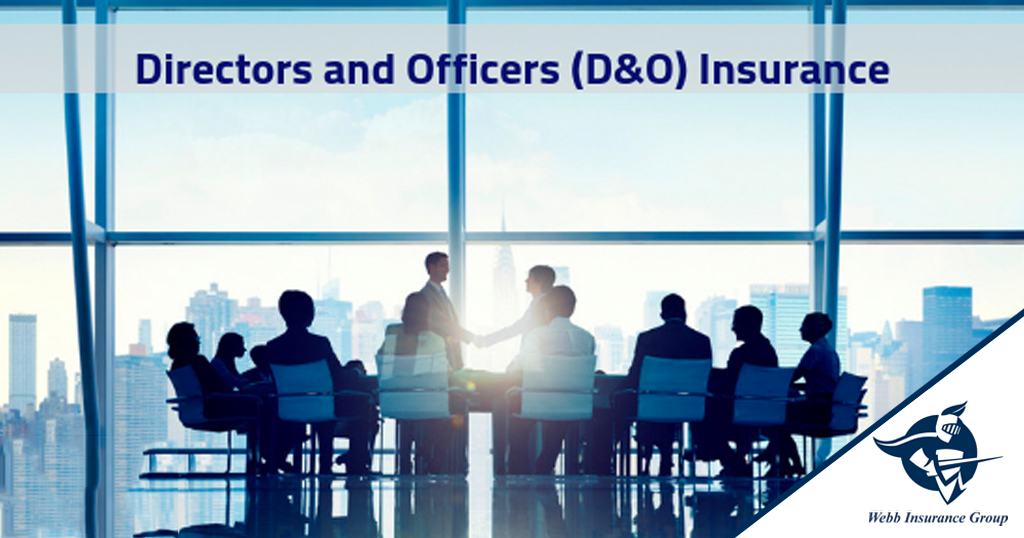 In today's litigious society, corporate directors and officers can often face an increased risk of being sued, as lawsuits are regularly filed against executives holding these positions.  Directors and Officers (D&O) Insurance is a type of liability insurance that covers these individuals from claims made against them while serving on a board of directors and/or as an officer of a company.  Privately held firms, for-profit businesses, not-for-profit organizations or educational institutions can all carry D&O insurance to protect their company's leadership.
What D&O Can Protect Against
There are many types of claims that can target a company's executives.  Some examples include:
Lawsuits filed by shareholders due to stock performance
Failure to comply with regulations or laws
Fraud
Misuse of company funds
These are only a small sample of the wide variety of claims that directors or officers could encounter.  A more extensive list can be discussed with your Webb Insurance agent.
Why a Company Should Have D&O Insurance
D&O insurance can protect the personal assets of corporate directors and officers, and usually offers protection for the company as well in the event that they are sued.  Offering this insurance provides an incentive to prospective employees, and can allow a company to attract and retain top leaders.  As an added benefit to the company, carrying D&O insurance may allow for coverage of legal fees associated with a lawsuit, and it can make a company more attractive to investors.
There are several types of D&O insurance policies that offer varying degrees of coverage.  Selecting the correct policy should be done with an experienced agent like those at Webb Insurance.  We will look at how your business is organized and determine the appropriate amount of risk coverage that is necessary to protect you company.  Call Webb Financial group at 847-604-5434 for additional information.