CYBER INSURANCE
In an age run by technology, data breaches are becoming all too common. Businesses large and small can experience cyber attacks. We will create a custom plan based on the size and type of business you own to protect your data from cyber hackers.
Help me understand my Cyber Coverage?
Speak with an expert today!
Interested in a Cyber Insurance Assessment?
What is Cyber Insurance?
Cyber insurance is a type of liability insurance that provides protection to businesses from a data breach involving sensitive customer information like Social Security numbers, credit card numbers, sensitive health information, and account numbers. If a data breach occurs, customers must be notified. This can be an expensive and time consuming process. Cyber insurance takes care of this for businesses, creating less expenses and stress during a vulnerable time.
Besides legal fees and expenses, cyber insurance also helps with repairing damaged computer systems and recovering compromised data. This can reduce major costs if a breach happens. The cost and amount of insurance may vary. When planning for cyber insurance, it's important to consider the type of personal data a company stores and how many customers they work with annually.
How does Cyber Insurance respond to a Cyber-Attack?
We want to keep your company safe even in the worst-case scenario - the event of a cyber-attack. Our special tools help us to determine what level of cyber coverage you need and, in particular, what gaps in coverage you might currently be experiencing. By providing coverage to close these gaps, we'll help to keep your data safe from cyber-attacks. How do we determine what you need? We pull from emerging marketplace data to bring you top-of-the-line coverage at all times.
In today's digitally driven world, it's not a good idea to go without coverage. All businesses, no matter their size and scale, need some type of coverage for cyber liability and data breaches. We're here to help determine what type of coverage is right for yours.
Key Cyber Coverages includes:
Data Breach (1st and 3rd Party)
Ransomware
Social Engineering (Phishing)
Reverse Social Engineering (Solicitation)
Employee Error
Cyber Crime & Funds Transfer Fraud
Post-Breach Planning and Remediation
System Failure
Business Interruption
Cyber Insurance from Webb Insurance Group
In years past, cyber insurance was not nearly as necessary. However, times are changing and the online world has rapidly advanced. Therefore, this emerging insurance coverage has become more essential than ever for businesses. We're here to answer your questions about cyber insurance, why you need it, and what type of insurance plan would best protect your business.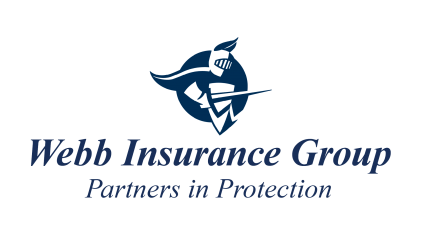 Call Us Today
(847) 604-5434
250 E. Illinois Road,
Lake Forest, Illinois 60045
"It felt like Webb Insurance is your partner and not a vendor. They're accessible, reliable, and follow through."
- Tom N.