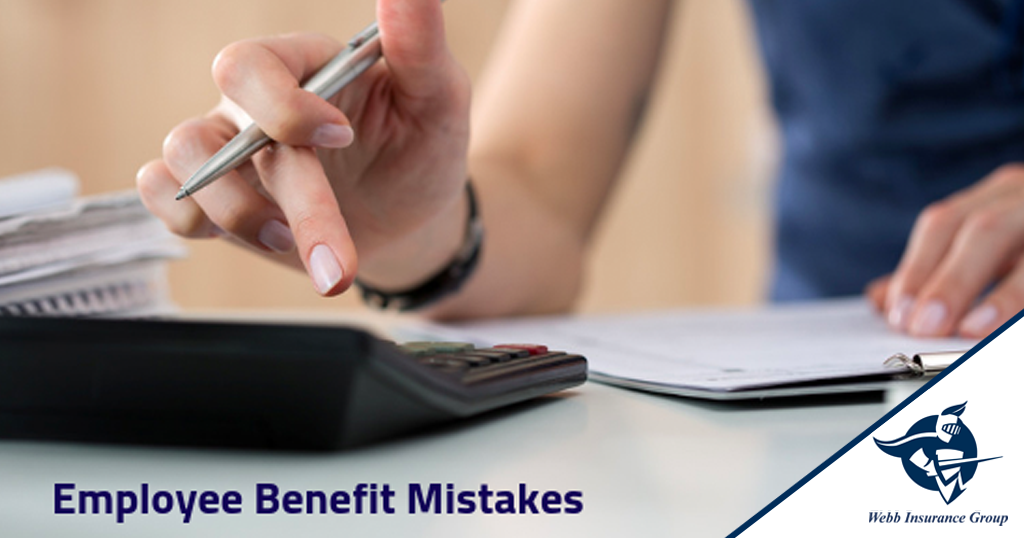 Employee benefits are a great way to attract and retain the best employees so it pays to have the right plans in place.  Unfortunately, there are many ways that benefits programs can go wrong.  Companies should do their best to avoid the following common, and often costly, mistakes when implementing their benefits program:
Offering Benefits Employees Don't Want or Need
Benefits are meant to incentivize employees, so having benefits that employees are not interested in could work against the company.  Make sure the benefits being offered match the general demographic of the workforce and what they would be most apt to take advantage of.  Or even better – conduct interviews or surveys that ask the employees directly what they look for in a great benefits package, so the company spends benefits dollars in the most effective way possible.
Not Informing Employees of Benefit Plan Details
A company can have the best benefits package around, but if the employees don't know about it, then it doesn't matter.  Employees should be given detailed, easy-to-understand plan information so they can make the right choices and fully take advantage of everything that is available to them.  Employees should also know where they can go within the company to get their benefits questions answered.
Covering the Entire Cost of the Benefits
If a benefits package is offered to employees at absolutely no cost to them, it only makes sense that every employee will take it.  There is no reason for them to decline free coverage, even if they do not need it (as they may already be covered by a different plan, such as through a parent or spouse).  This can result in unnecessary costs for the company, and it also gives the company no way of knowing which benefits employees are actually interested in.
Not Reviewing the Benefits Plan Every Year
A company's workforce, budget and market conditions can frequently change, so it is wise to annually review the benefits plan.  Webb Insurance works with many different underwriters at multiple carriers so our advisors can customize plans based on each company's specific needs.  Whether that means changing carriers completely, or simply improving on a current policy, Webb Financial has the experience and industry knowledge to ensure a company is getting the best benefits at the best value.  Contact us at 847-235-6001 or ChrisWebb@insurancebywebb.com for more information.
Would you like additional information?  Fill out the form below and we will get back to you!