WORKERS' COMP INSURANCE
Workers' compensation insurance provides benefits to employees who are injured on the job and is one of the most important types of policies a company needs to have. Our experts have extensive knowledge of workers' compensation policies and work with a variety of underwriters to ensure that you are getting the best coverage at the best rates.
What is Workers' Compensation Insurance?
Employers are required to purchase Worker's Comp Insurance under the workers' compensation system. Worker's Comp Insurance offers benefits to employees who sustain work-related illnesses and injuries. Employers benefit from Worker's Comp Insurance by receiving protection from lawsuits that might be filed by injured employees. Worker's Comp Insurance is governed by state law.
Workers' Compensation Insurance by Webb Insurance Group
Only work-related illnesses and injuries are covered under workers' compensation laws; however, covered illnesses or injuries do not necessarily need to have occurred in the workplace in order to be covered. They only need to be job-related. Covered illnesses and injuries might include accidents that occur suddenly as well as injuries that are sustained over time, such as repetitive stress injuries or illnesses that are the result of exposure to radiation, air pollution, or workplace chemicals. Worker's Comp Insurance can provide protection for employees while helping employers to ensure they are in compliance with state laws.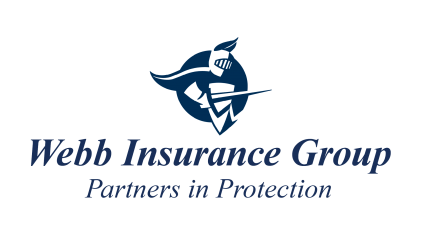 Call Us Today
(847) 604-5434
250 E. Illinois Road,
Lake Forest, Illinois 60045
"It felt like Webb Insurance is your partner and not a vendor. They're accessible, reliable, and follow through."
- Tom N.
We also have experience working with: Car Insurance, Boat Insurance, Home Insurance, Jewelry Insurance, Renters Insurance, Commercial Insurance, Commercial Auto Insurance, Directors & Officers Insurance, Workers Comp Insurance, Group Health Insurance, Dental Insurance, Vision Insurance, Disability Insurance, Life Insurance and Long Term Care.