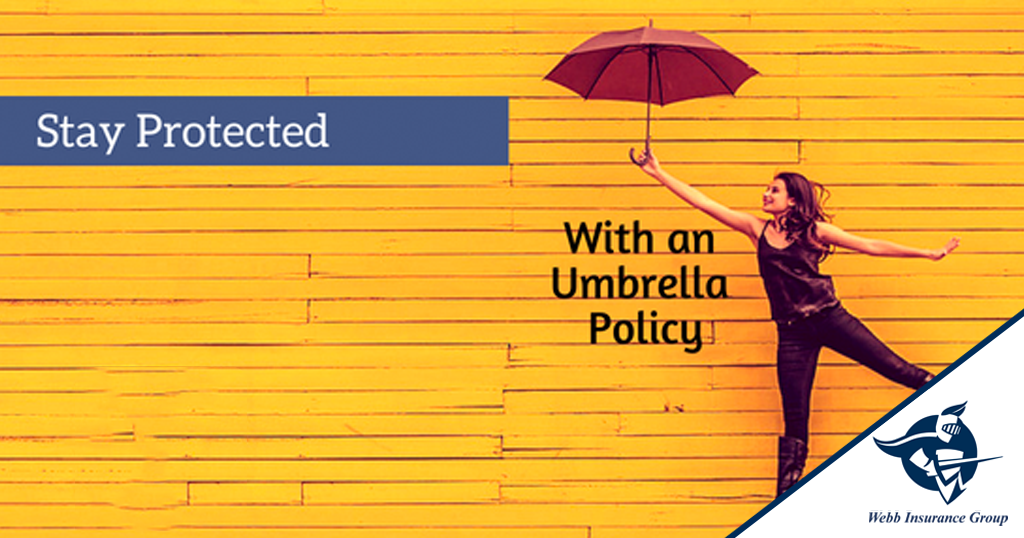 They say to always expect the unexpected.  But do we really listen to that advice?  Imagine a scenario in which you are involved in an auto accident that was your fault.  You feel terrible, of course, but you would expect your insurance company to cover the damages.
However, a lawsuit filed by the injured party, due to any number of unforeseen circumstances, could result in a monetary award far greater than your policy covers, possibly leading to financial disaster for you and your family.
What is an Umbrella Policy
An umbrella policy is an additional form of insurance that picks up when your regular home and auto policies hit their coverage limits.  This additional coverage will protect you from having your entire life's savings and assets wiped out by a single unfortunate incident.
What Does an Umbrella Policy Cover
The policy is designed to protect against lawsuits and can cover the following types of damages:
Bodily Injury – medical bills resulting from an auto accident or someone getting hurt on your property, such as a fall or dog bite, could be covered
Property Damage – driving a car through a fence, your child breaking a neighbor's valuable sculpture, or even crashing a rental boat would all be examples of covered damage
Legal Fees – legal expenses you would incur if you are sued, such as pricy attorneys and court costs are included in the policy
Not all damages are covered by an umbrella policy.  For example, malpractice lawsuits, damages resulting from a business-related activity, or high-risk activities such as drag racing or driving under the influence would fall outside the limits of the policy.
A Good Agent Will Design the Best Policy
There are many factors that are considered when determining which policy is right for a person.  Things like your job, hobbies, driving record or past lawsuits can all affect the cost of your policy, and pricing can vary greatly between insurance carriers.
At Webb Financial, we work with many different carriers and have the right experience to offer the best, most personalized solutions to our clients.  Call us at 847-604-5434 to secure a policy that will protect your future.