Virginia ROOFER'S INSURANCE
Roofing contractors liability insurance in Virginia is an essential component to any Virginia professional roofing or construction business. At Webb Financial Group, we have more than 25 experience in the roofing industry and we understand the challenges roofers face each and every day. We are a full-service insurance agency serving the entire country, and we offer unparalleled Virginia roofers insurance coverage with access to Acrisure's nationwide network of hundreds of offices and resources.
Virginia ROOFING CONTRACTOR INSURANCE
Roofing can be a hazardous business, therefore most states require general liability insurance for roofing contractors before they can obtain the necessary licensing. This roofing contractors liability coverage in Virginia protects you and your business from claims filed by a client or third party. Our Virginia roofing contractor insurance will safeguard your employees, your company, and the public from bodily injury or property damage claims. No matter if your business employs just a few employees or more than 100, our Virginia insurance roofing company offers quick, easy proposal options for all lines of coverage. We will work with you to determine your Virginia roofing company insurance cost and make sure you have the protection you need.
All Your Insurance Needs
General Liability
Workers Compensation
Equipment/Property/Inland Marine
Auto
Umbrella
Employee Benefits
Bonding – License and permit/Bid and performance
PEO
Virginia ROOFING CONTRACTORS LIABILITY INSURANCE
There is so much to see and do in Virginia, it's no wonder this popular state has over 8.5 million residents. Located right next door to Washington, D.C., you can take advantage of all of the sights, monuments and museums in our nation's capital, or you can explore the wonderful offerings within Virginia itself. Virginia is one of the original 13 colonies and one of the most historic states in the Union. 8 U.S. Presidents were born here, more than any other state. Virginia is the site of the most Civil War battlefields, and it is where both the Revolutionary War and the Civil War ended. One of the most visited areas in Virginia is Colonial Williamsburg, home to many original and meticulously restored 18th century buildings from the American Revolution. Other popular sites to visit include Mount Vernon, which was George Washington's home from 1754 until his death, and Arlington National Cemetery where some of the most famous people in the country are buried including President John F. Kennedy. Some of the most beautiful outdoor sites in Virginia include Shenandoah National Park, Virginia Beach, Chincoteague and Assateague Islands, and the Natural Bridge of Virginia.
POLICY ENHANCEMENTS AVAILABLE
Nationwide coverage available in all 50 states
Open roof coverage
Uninsured subcontractors
Per Project Aggregate
Blanketed additional insured
Waiver of subrogation
Multifamily coverage
Torch coverage
Home repair endorsement
Virginia ROOFING COMPANY INSURANCE COST
If you prefer to stay indoors you can visit the Virginia Museum of Fine Arts, the Military Aviation Museum or the Virginia Aquarium & Marine Science Center, just to name a few. While residents, businesses and tourist attractions in Virginia may all be different, the one thing they all have in common is that they need the proper roof to protect their inhabitants from the elements. As a roofing contractor, it's vital to have sufficient Virginia roofers insurance to protect you and your company in case of an accident or claim. At Webb Insurance Group, our Virginia roofing contractor insurance plans will cover any incident that may occur as a direct result of your project, or on your job site. We know that the right Virginia roofing contractor liability insurance is important, and we work with you one-on-one to ensure you have the best plan to suit your needs. Our goal is to make sure your Virginia roofing contractor insurance cost is one you can afford, and that you're satisfied with your plan. Our Virginia insurance roofing company offers policies for both residential and commercial contractors, so contact us today to talk about general liability insurance for roofers in Virginia, and how we can help protect your business.
Virginia GENERAL LIABILITY INSURANCE FOR ROOFING CONTRACTORS
Webb Insurance Group makes securing policies easy and affordable. Roofers must have specific insurance customized for your particular needs, and we provide exactly that at a Virginia roofing contractor insurance cost that fits your budget. We take pride in customizing your Virginia general liability insurance for roofers to meet your exact criteria so you can feel confident your business is covered in the event of an accident or alleged injury or property damages. As a roofing professional, we know you want to choose a company with experience in the industry who will take care of all of your Virginia roofing contractor insurance needs.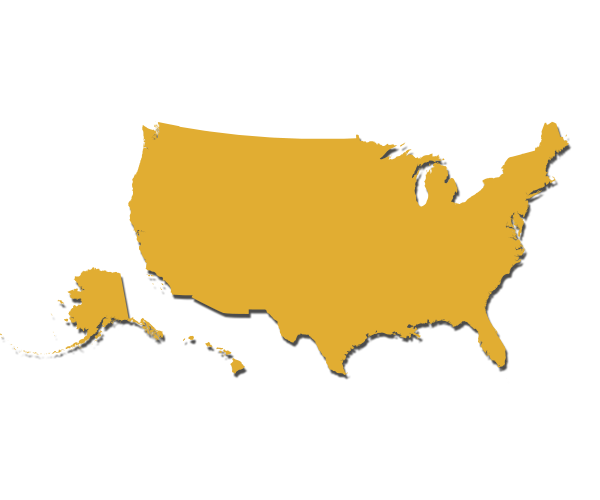 Virginia INSURANCE ROOFING COMPANY
Since Virginia roofers insurance is one of the largest expenses you'll face, you'll want to make sure you have the best policy, and one that you won't have to worry about. Our Virginia insurance roofing company keeps in mind that Virginia roofing contractors liability insurance is a form of general liability insurance designed to protect you and your employees. Contact us today and see how Virginia roofing contractors liability insurance with Webb Insurance Group can safeguard you and your business.
Call Us Today
(847) 604-5434
250 E. Illinois Road,
Lake Forest, Illinois 60045
"It felt like Webb Insurance is your partner and not a vendor. They're accessible, reliable, and follow through."
- Tom N.
Get A Quote
See how we can surpass your commercial insurance expectations.
Virginia Roofers Insurance, Virginia Roofing Contractor Insurance, Virginia Roofing Contractors Liability, Virginia Roofing Company Insurance Cost, Virginia Roofing Contractor Insurance Cost, Virginia Roofing Contractors Liability Insurance, Virginia General Liability Insurance For Roofing Contractors, Virginia General Liability Insurance For Roofers, Virginia Insurance Roofing Company