Missouri ROOFER'S INSURANCE
Webb Insurance Group is an independent insurance agency located in West Lake Forest, Illinois serving all 50 states including Missouri. We believe that our clients deserve personal, one-on-one service from an insurance partner who takes the time to understand who they are both personally and professionally. Having the proper Missouri roofers insurance ensures that you can focus on your work with the confidence of solid coverage behind (and below) you. Our company offers Missouri roofing contractor insurance to protect your employees, your company, and the public from bodily injury or property damage claims. We specialize in Missouri roofing contractors liability insurance and custom policies to help business owners achieve success and security.
Missouri ROOFING CONTRACTOR INSURANCE
There's no denying that roofing is a hazardous business, and most states require general liability insurance for roofing contractors before they can obtain the necessary licensing. This Missouri roofing contractors liability coverage protects you and your business from claims filed by a client or third party. Due to inherent dangers, many insurance companies either don't provide coverage or offer plans with limited coverage. That's where the Webb Insurance Group Roofers' Advantage Program comes in. From operators with small crews to companies with more than 100 employees, our Missouri insurance roofing company offers quick, easy proposal options for all lines of coverage. We will work with you to determine your Missouri roofing company insurance cost and make sure you have the policy and coverage that you need. Contact us today so we can help you stay secure and protected.
All Your Insurance Needs
General Liability
Workers Compensation
Equipment/Property/Inland Marine
Auto
Umbrella
Employee Benefits
Bonding – License and permit/Bid and performance
PEO
Missouri ROOFING CONTRACTORS LIABILITY INSURANCE
Missouri is a popular state that caters to residents of all interests and backgrounds. No matter what your interests are - food, history, sports or the arts, you can find it in this great state. Missouri is home to more than 6 million people and is the 18th most populous state in the country, with several cities dominating its landscape. While the capital of Missouri is Jefferson City, it is not even in the top 10 when it comes to population. The largest city in Missouri is Kansas City, where you can find museums, arts, jazz and a famous BBQ scene in addition to great sports. You can cheer on the NFL Kansas City Chiefs, catch 9 innings of fun watching a Kansas City Royals baseball game, and then head out to Joe's Kansas City Bar-B-Que, Slap's BBQ or Arthur Bryant's Barbeque for some of KC's famous burnt ends.
POLICY ENHANCEMENTS AVAILABLE
Nationwide coverage available in all 50 states
Open roof coverage
Uninsured subcontractors
Per Project Aggregate
Blanketed additional insured
Waiver of subrogation
Multifamily coverage
Torch coverage
Home repair endorsement
Missouri ROOFING COMPANY INSURANCE COST
If you prefer beer to BBQ, head over to the state's second largest city, St. Louis. In addition to the Gateway Arch, one of the most recognizable symbols in America, the city is world famous for its beer, and home to more than 20 brewing companies including Anheuser-Busch. St. Louis also holds its own as a sports mecca, with the NHL's St. Louis Blues playing here, and it's also home to one of the oldest and most successful baseball teams of all time, the St. Louis Cardinals. The three other cities that round out the state's top 5 are Springfield, Columbia and Independence. No matter what city or town you live in, Missouri is home to many types of businesses and dwellings, and the one thing they all have in common is that they all have roofs over their heads. Whether Missourians are buying new homes or businesses, or repairing the ones they already have, they all turn to roofing professionals to build, fix and maintain their roofs. And as a roofing contractor, it's vital to have sufficient Missouri roofers insurance to protect you and your company in case of an accident or claim. At Webb Insurance Group, we know that the right Missouri roofing contractor liability insurance is important, and we work with you one-on-one to ensure you have the best plan to suit your needs. Our Missouri roofing contractor insurance plans will cover any incident that may occur as a direct result of your project, or on your job site. And our Missouri insurance roofing company offers policies for both residential and commercial contractors, with the goal of making sure your Missouri roofing contractor insurance cost is one you can afford. Contact us today to talk about Missouri general liability insurance for roofers and find out how Webb can help move you and your business forward.
Missouri GENERAL LIABILITY INSURANCE FOR ROOFING CONTRACTORS
Roofers do it all from fixing shingles and leaks to repairing structural damage, and they need an insurance partner who can help them feel secure so they can focus on doing the job right. At Webb Insurance Group, we understand the challenges that face roofing contractors every day, and we have the industry experience necessary to take care of all of your Missouri roofing contractor insurance needs so you can feel comfortable knowing your business is covered in the event of an accident, alleged injury or property damages. As a professional roofer, you need to have specific insurance customized for your particular needs, and we provide exactly that at a Missouri roofing contractor insurance cost that fits your budget.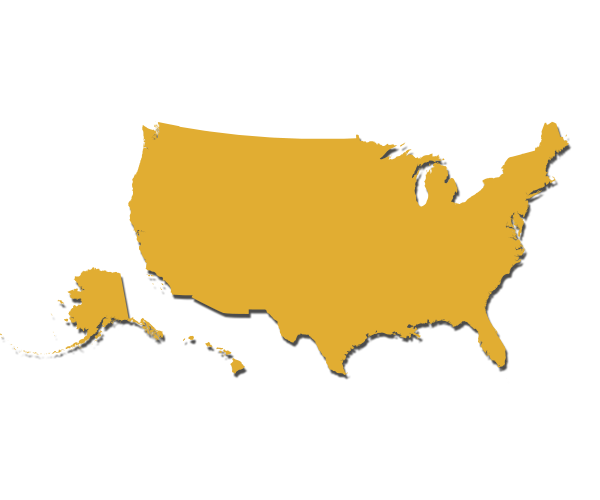 Missouri INSURANCE ROOFING COMPANY
Our full-service insurance agency offers unparalleled and comprehensive Missouri roofers insurance coverage, with access to Acrisure's nationwide network of hundreds of offices and resources. With more than 25 years of experience in the roofing industry, we know that Missouri roofers insurance is one of the most important expense items you'll incur, making the right policy integral to achieving success. Missouri roofing contractors liability insurance is an essential component to your business, and we take pride in customizing your Missouri general liability insurance for roofers to meet your individualized criteria. Contact our Missouri insurance roofing company today and see how Webb's Missouri roofing contractors liability insurance can protect you and your business.
Call Us Today
(847) 604-5434
250 E. Illinois Road,
Lake Forest, Illinois 60045
"It felt like Webb Insurance is your partner and not a vendor. They're accessible, reliable, and follow through."
- Tom N.
Get A Quote
See how we can surpass your commercial insurance expectations.
Missouri Roofers Insurance, Missouri Roofing Contractor Insurance, Missouri Roofing Contractors Liability, Missouri Roofing Company Insurance Cost, Missouri Roofing Contractor Insurance Cost, Missouri Roofing Contractors Liability Insurance, Missouri General Liability Insurance For Roofing Contractors, Missouri General Liability Insurance For Roofers, Missouri Insurance Roofing Company