Massachuesetts ROOFER'S INSURANCE
With more than 25 years of experience in the roofing industry, Webb Financial Group understands the challenges facing roofing contractors every day. We are a full-service insurance agency offering unparalleled roofers insurance coverage and access to Acrisure's nationwide network of hundreds of offices and resources. We provide coverage in all 50 states, including Massachusetts. As a roofing professional, you know that Massachusetts roofing contractors liability insurance is an essential component to your business. We offer Massachusetts roofing contractor insurance to protect your employees, your company, and the public from bodily injury or property damage claims.
Massachuesetts ROOFING CONTRACTOR INSURANCE
There's no denying that roofing is a hazardous business, and most states require general liability insurance for roofing contractors before they can obtain the necessary licensing. This Massachusetts roofing contractors liability coverage protects you and your business from claims filed by a client or third party. Due to inherent dangers, many insurance companies either don't provide coverage or offer plans with limited coverage. That's where our Roofers' Advantage Program comes in. From operators with small crews to companies with more than 100 employees, our Massachusetts insurance roofing company offers quick, easy proposal options for all lines of coverage. We will work with you to determine your Massachusetts roofing company insurance cost and make sure you have the coverage you need.
All Your Insurance Needs
General Liability
Workers Compensation
Equipment/Property/Inland Marine
Auto
Umbrella
Employee Benefits
Bonding – License and permit/Bid and performance
PEO
Massachuesetts ROOFING CONTRACTORS LIABILITY INSURANCE
Massachusetts is a very popular northeast state with incredible summertime weather and picturesque scenery. The state is home to 7 million people, more than half of whom live in the Boston metropolitan area. Some popular activities in Massachusetts include going to see a Boston Red Sox game, touring Faneuil Hall, visiting Cape Cod, Martha's Vineyard or Nantucket Island, and/or traveling through the three-mile Freedom Trail that connects 16 historic monuments and attractions through the narrow old city streets of Boston. Massachusetts is also well known for its many prestigious colleges and universities including Harvard University, MIT, Tufts University, Boston College, Boston University, Wellesley, UMass at Amherst, and many more.
POLICY ENHANCEMENTS AVAILABLE
Nationwide coverage available in all 50 states
Open roof coverage
Uninsured subcontractors
Per Project Aggregate
Blanketed additional insured
Waiver of subrogation
Multifamily coverage
Torch coverage
Home repair endorsement
Massachuesetts ROOFING COMPANY INSURANCE COST
Massachusetts real estate is always in demand, and it's important that houses and buildings have the proper roof to protect residents and visitors from the elements. As a roofing contractor, it's vital to have sufficient Massachusetts roofers insurance to protect you and your company in case of an accident or claim. At Webb Insurance Group, our Massachusetts roofing contractor insurance plans will cover any incident that may occur as a direct result of your project, or on your job site. We know that the right Massachusetts roofing contractor liability insurance is important, and we work with you one-on-one to ensure you have the best plan to suit your needs. Our goal is to make sure your Massachusetts roofing contractor insurance cost is one you can afford, and that you're satisfied with your plan. Our Massachusetts insurance roofing company offers policies for both residential and commercial contractors, so contact us today to talk about general liability insurance for roofers in Massachusetts and how we can help move your business forward.
Massachuesetts GENERAL LIABILITY INSURANCE FOR ROOFING CONTRACTORS
As a roofing professional in Massachusetts, we know you want to choose a company with experience in the industry who will take care of all of your Massachusetts roofing contractor insurance needs. Your insurance needs to be easy to deal with and fit your budget, and that's what you get with Webb Insurance. Massachusetts roofing contractors liability insurance is a form of general liability insurance designed to protect you and your employees. Roofers must have specific insurance customized for your particular needs, and our Massachusetts insurance roofing company takes pride in providing exactly that at a Massachusetts roofing contractor insurance cost you can afford.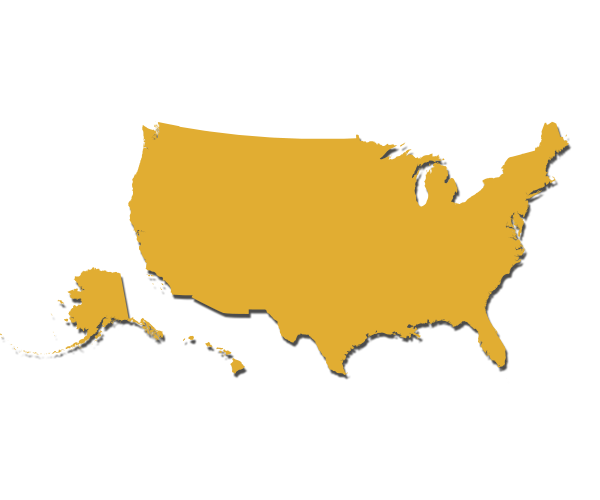 Massachuesetts INSURANCE ROOFING COMPANY
There's no doubt that roofers insurance in Massachusetts is one of the largest expense items you'll face, next to labor and supplies. At Webb, we take pride in customizing your Massachusetts general liability insurance for roofers to meet your exact criteria so you can feel comfortable knowing your business is covered in the event of an accident or alleged injury or property damages. From fixing shingles to sealing leaks, roofers can do it all and they make sure it's all done right. As a busy professional, you need Massachusetts insurance for roofers so you can focus on your work with the confidence of solid coverage behind (and below) you. Contact us today and see how Webb Insurance Group can protect you and your company.
Call Us Today
(847) 604-5434
250 E. Illinois Road,
Lake Forest, Illinois 60045
"It felt like Webb Insurance is your partner and not a vendor. They're accessible, reliable, and follow through."
- Tom N.
Get A Quote
See how we can surpass your commercial insurance expectations.
Massachuesetts Roofers Insurance, Massachuesetts Roofing Contractor Insurance, Massachuesetts Roofing Contractors Liability, Massachuesetts Roofing Company Insurance Cost, Massachuesetts Roofing Contractor Insurance Cost, Massachuesetts Roofing Contractors Liability Insurance, Massachuesetts General Liability Insurance For Roofing Contractors, Massachuesetts General Liability Insurance For Roofers, Massachuesetts Insurance Roofing Company