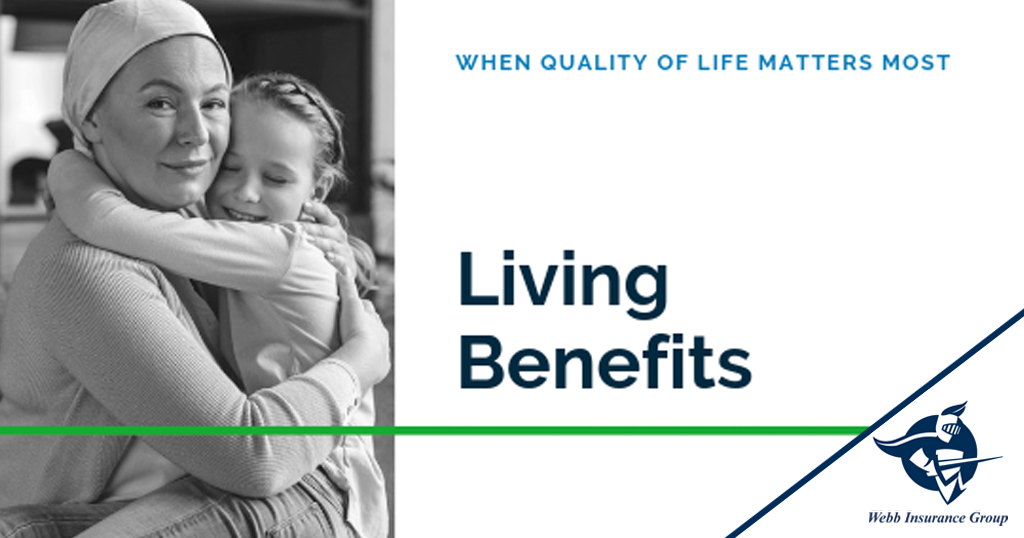 Do you know anyone whose life has been affected by cancer?  A heart attack?  A stroke?  Chances are very high that that answer is "Yes".  Critical or chronic illness can strike at any time to any person and most likely, they never see it coming and are therefore not adequately prepared financially.  A Living Benefits rider added to a life insurance policy can provide a financial solution to relieve some of the financial burden and allow you to focus on your health, and not how to pay for it.
Chronic and Critical Illness in the US
If you think it will never happen to you, consider these statistics: The American Cancer Society estimates that there will be 1,762,450 new cancer diagnoses in 2019. About 735,000 people have heart attacks each year and approximately 85.6 million Americans are living with some form of cardiovascular disease or after-effects of stroke.
The medical costs associated with treating a chronic illness can be staggering.  Direct and indirect costs of cardiovascular diseases and stroke (including medical costs and lost productivity) total more than $320.1 billion. Treatment of cancer can go on for months and costs for just one person can total hundreds of thousands of dollars.
Health insurance or disability plans will cover a portion of the costs, but they do not address the financial burden associated with the loss of income during treatment and recovery, travel expenses to specialized treatment facilities, or accumulating copays, premiums and deductibles.  In fact, over 60% of personal bankruptcies in the US are due to medical expenses, even when they had health insurance upon being diagnosed.
Living Benefits Riders Can Help Ease The Burden
Traditional life insurance policies provide a benefit payout upon death of the policy holder.  A Living Benefits rider can allow the policy holder to access the benefits early, if they are diagnosed with a chronic or critical illness.  These funds may be used as you need them most – whether that's for medical expenses or long-term care. Contact Webb Financial group at 847-235-6001 or ChrisWebb@insurancebywebb.com to learn more about how the Living Benefits rider can provide peace of mind for the security of your family during an unexpected health crisis.