Indiana ROOFER'S INSURANCE
If you are a roofing contractor or construction business in Indiana looking for liability insurance, Webb Insurance Group is here to help. Roofers insurance is a form of contractor's liability insurance that covers roofing contractors against damages or injuries made to clients and third parties. At Webb, we offer unparalleled Indiana roofers insurance coverage and access to Acrisure's nationwide network of hundreds of offices and resources.
Indiana ROOFING CONTRACTOR INSURANCE
We specialize in Indiana roofing contractors liability insurance and custom policies to protect your company and the public from bodily injury or property damage claims. Due to the inherent dangers of the roofing business, most states require general liability insurance for roofing contractors before they can obtain the necessary licensing. This Indiana roofing contractors liability coverage protects you and your business from claims filed by a client or third party. While many insurance companies either don't provide coverage or offer plans with limited coverage due to the risks of the industry, Webb Insurance Group's Roofers' Advantage Program makes sure that you are fully protected. From operators with small crews to companies with more than 100 employees, our Indiana insurance roofing company offers quick, easy proposal options for all lines of coverage. Our specialized team is trained to take care of all of your Indiana roofing contractor insurance needs, securing the best policies and providing exceptional customer service. We will work with you to determine your Indiana roofing company insurance cost and make sure you have the policy and coverage that you need. Contact Webb today and let us find you the perfect policy.
All Your Insurance Needs
General Liability
Workers Compensation
Equipment/Property/Inland Marine
Auto
Umbrella
Employee Benefits
Bonding – License and permit/Bid and performance
PEO
Indiana ROOFING CONTRACTORS LIABILITY INSURANCE
There are so many things to see and do in the great midwestern state of Indiana. Home to 6.7 residents, Indiana is the 17th most populous state in the country and its largest city is the capital of Indianapolis. Here you can find the Indianapolis Zoo, the Indianapolis Motor Speedway which hosts the famed Indy 500 car race each year, and many art and history museums including The Indianapolis Children's Museum and the Eiteljorg Museum of American Indian and Western Art. Besides auto racing, basketball is another popular pastime in Indiana, and the NBA's Indiana Pacers are a team that is very well known and loved worldwide. Interestingly, as of 2013 the state of Indiana has produced more professional basketball players per capita who have played for the NBA than any other state in the country.
POLICY ENHANCEMENTS AVAILABLE
Nationwide coverage available in all 50 states
Open roof coverage
Uninsured subcontractors
Per Project Aggregate
Blanketed additional insured
Waiver of subrogation
Multifamily coverage
Torch coverage
Home repair endorsement
Indiana ROOFING COMPANY INSURANCE COST
Other popular cities in Indiana include Fort Wayne and South Bend, and the collection of towns known as Northwest Indiana, or NWI, which are Chicago suburbs located at the south shore of Lake Michigan. Indiana's nickname is The Hoosier State, and its residents are nicknamed Hoosiers. While the origins of this nickname have often been debated, it's been around for over 150 years and is definitely here to stay! With so many homes and businesses to maintain, roofing professionals are often very busy in Indiana. As a roofing contractor, it's vital to have sufficient Indiana roofers insurance to protect you and your company in case of an accident or claim. At Webb Insurance Group, we know that the right Indiana roofing contractor liability insurance is important, and we work with you one-on-one to ensure you have the best plan to suit your needs. Our Indiana roofing contractor insurance plans will cover any incident that may occur as a direct result of your project, or on your job site. And our Indiana insurance roofing company offers policies for both residential and commercial contractors, with the goal of making sure your Indiana roofing contractor insurance cost is one you can afford. Contact us today to talk about Indiana general liability insurance for roofers and find out how Webb can help you stay protected.
Indiana GENERAL LIABILITY INSURANCE FOR ROOFING CONTRACTORS
As a roofing professional, having the proper Indiana roofers insurance ensures that you can focus on your work and achieve success, knowing that you are covered with the right plan. We understand that you have a choice when it comes to insurance agencies, and while it might be tempting to go with one you see advertised on TV or hear on the radio or even one that is closest to you, we believe that if you want the best policy you need to work with the best agents. That's where we come in.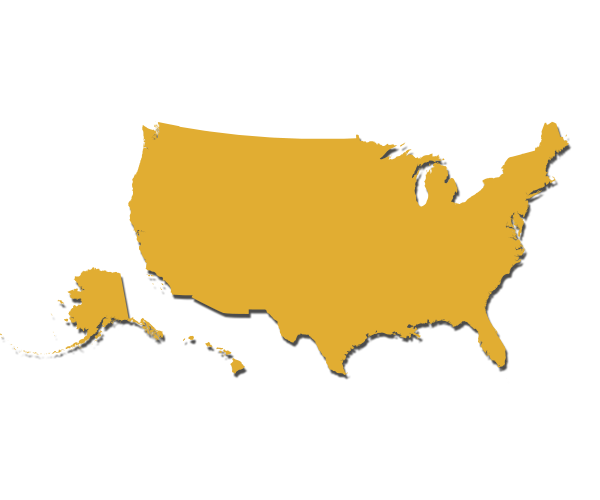 Indiana INSURANCE ROOFING COMPANY
At Webb Insurance Group, we take pride in customizing your Indiana general liability insurance for roofers to meet your exact criteria so you can rest assured knowing your business is protected in the event of an accident, alleged injury or property damages. We understand that roofing can be inherently dangerous, and most roofers will do anything they can to prevent any injuries or falling debris. But we all know that accidents can happen, and that's why Indiana roofing contractor insurance is an essential component to your business. Next to labor and supplies, Indiana roofing contractors liability insurance is one of the largest expense items you'll face, so we know how important it is to have coverage you need at an Indiana roofing contractor insurance cost that fits your budget. Contact our insurance roofing company in Indiana today and see how Indiana roofing contractors liability insurance with Webb Insurance Group can keep you and your business secure.
Call Us Today
(847) 604-5434
250 E. Illinois Road,
Lake Forest, Illinois 60045
"It felt like Webb Insurance is your partner and not a vendor. They're accessible, reliable, and follow through."
- Tom N.
Get A Quote
See how we can surpass your commercial insurance expectations.
Indiana Roofers Insurance, Indiana Roofing Contractor Insurance, Indiana Roofing Contractors Liability, Indiana Roofing Company Insurance Cost, Indiana Roofing Contractor Insurance Cost, Indiana Roofing Contractors Liability Insurance, Indiana General Liability Insurance For Roofing Contractors, Indiana General Liability Insurance For Roofers, Indiana Insurance Roofing Company