HOME INSURANCE
Your home is the most likely the most important investment you and your family will ever make. Therefore, it is important to have the right policy to protect you and your family, your visitors, the building itself and its contents from the unexpected.
Homeowners coverage is broken into the following areas:
Dwelling Coverage
Personal Property
Liability and Loss of Use/Additional Living Expenses
Dwelling Coverage
Dwelling coverage limits are based on the estimated cost to rebuild your home, not its market value. That figure changes over time as labor and material costs rise and could make rebuilding more expensive. Therefore, when you make updates to your home, such as updating a bathroom or kitchen, adding a sunroom or a deck, it's important to periodically review your dwelling coverage.
Dwelling coverage applies to any structure attached to your main house, including attached garages, front or back porches and the like. Most policies will also include coverage of structures that are part of your property but are separate from your main home, such as a detached garage, guest house, gazebo, tool shed or fence. Sometimes this coverage is listed in your homeowners policy as "other structures."
Dwelling Coverage protects your home's structure and can help to repair or rebuild your home if it incurs damage from:
Fire/smoke
Severe weather, including hurricanes
Vandalism and theft
Falling objects
Damage from aircraft
Damage from a motor vehicle
Personal Property Protection
Personal Property Protection provides coverage for personal belongings within your home, such as clothes, furniture, electronics and the like if they are stolen or damaged by one of the situations covered under the dwellings portion of the policy.
Some classes of personal property for expensive items such as silverware, art, collectibles, coins, jewelry and furs are only covered to a limited extent if damaged or stolen. To insure these items fully, you will need to purchase a special endorsement. Each item must be listed separately with its appraised value.
Liability
Liability is the portion of your policy that will protect you in the event of bodily injury or property damage that you, your family members and even your pets may cause to other people.
If you have considerable assets, it's a good idea to purchase additional protection under an umbrella policy to provide broader coverage and higher liability limits.
Liability will pay for a number of different costs such as:
Court costs and legal defense
Medical bills for injured individuals
Pain and suffering endured by an injured person
Lost wage
Death benefits
Loss of Use/Additional Living Expenses
Loss of Use/Additional Living Expenses pays the additional costs of living away from your home if it is damaged by a covered incident if it is unlivable. This part of your homeowners policy covers costs such as living in a hotel or apartment, meals away from home and other expenses over and above what you would have from being displaced.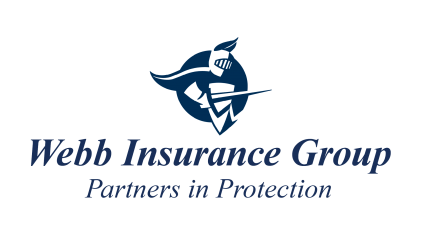 Call Us Today
(847) 604-5434
250 E. Illinois Road,
Lake Forest, Illinois 60045
"It felt like Webb Insurance is your partner and not a vendor. They're accessible, reliable, and follow through."
- Tom N.
We also have experience working with: Car Insurance, Boat Insurance, Home Insurance, Jewelry Insurance, Renters Insurance, Commercial Insurance, Commercial Auto Insurance, Directors & Officers Insurance, Workers Comp Insurance, Group Health Insurance, Dental Insurance, Vision Insurance, Disability Insurance, Life Insurance and Long Term Care.